Slab Repair
Foundation Repair Solutions has been your specialists in solving all slab foundation issues for over 50 years in the Dallas-Fort Worth Metroplex as well as Oklahoma City, OK. All foundation repair work comes with its own Lifetime Transferable Warranty. You can trust the experts in foundation repair. Call us first for a free estimate. See us for details.
Soil
The soils in Texas are characterized by highly active clays, which act like a sponge, expanding greatly when wet and then shrinking when dry. This cycle of expansion over time can cause lateral and differential movement underneath your home, placing undue stress on your foundation.
Slab foundations are especially susceptible to damage from soil expansion. The best long-term solution is to keep the soil around your foundation moist, which prevents shrinkage and movement along the foundation. Plumbing leaks also must be considered as that can add to unevenness in the soil moisture. Cracks in pavement can be repaired with concrete crack filler.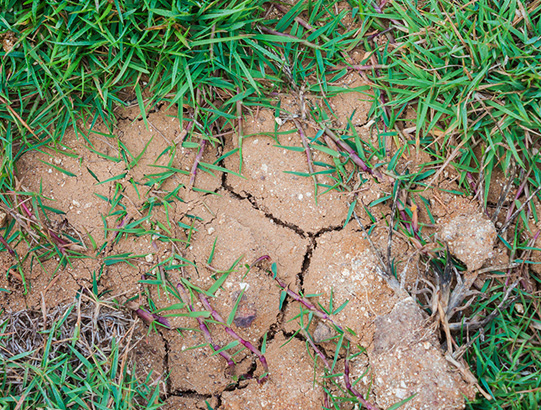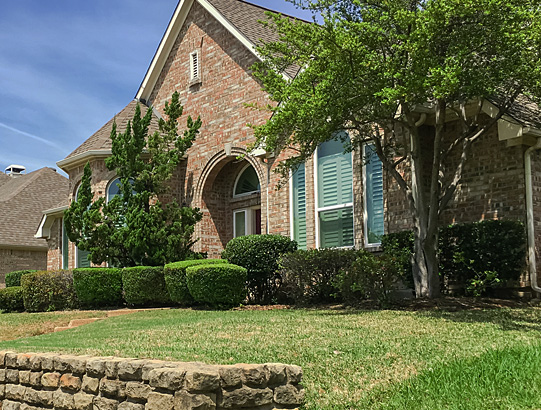 Landscaping
Overgrown vegetation can affect soil conditions under a foundation in negative ways. Large bushes and trees planted to close to the building can cause the soil to dry out and shrink. This condition is magnified during dry conditions, which force the roots to consume moisture and to extend further under a structure for their own survival.
Large trees, such as Weeping Willows, Cottonwoods, or Oaks can pull hundreds of gallons of water a day from under a foundation. These trees should not be planted any closer to a building than the distance of their mature drip line, or safer yet, their mature height. However, if trees do exist in close proximity to the foundation, there are effective measures which can be taken to minimize the effects of moisture consumption. Tree pruning, root barriers, or even tree removal may be necessary.
Plumbing Leaks
A slab on grade foundation acts as a barrier by resisting evaporation and by shielding the under-slab soil from rainfall, maintaining a nice equilibrium. When a plumbing leak occurs under the slab the equilibrium is disturbed.
The added moisture from a leak can cause expansion in the soil, putting pressure on the foundation. If signs of movement are present, tests on the home's sewer systems and water supply should be performed. Sometimes, sump pump drainage and excavation is necessary.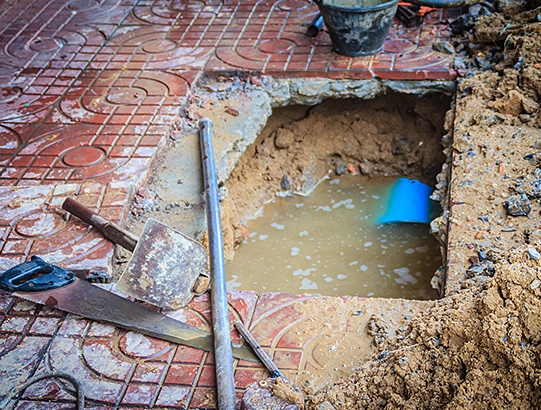 "They Were There When I Needed Them!"
"I became frustrated after trying to get multiple foundation repair companies out to raise one side of our house, and nobody would come and repair it. Foundation Repair Solutions were able to easily do the work in only two days!"
Albert H., Terrell, TX